We are super excited to share with you our Glen Iris residence! We have shown glimpses throughout this project on Instagram and you can watch the behind the scenes video from our shoot on our YouTube channel here (please don't forget to subscribe!).
We came on board this project while our amazing clients were in the midst of an extensive renovation. They had lived in the home for some time and decided that it was time to go UP and create more space for the family of 4.
With a fast approaching deadline, we focused our energies on the communal family spaces such as the Formal Living, Dining/Kitchen and Family Living areas. This ensured our busy client could move in as soon as possible without having to spend hours on end specifying furniture and organising all the finer details.
See below for our before and after photos..
BEFORE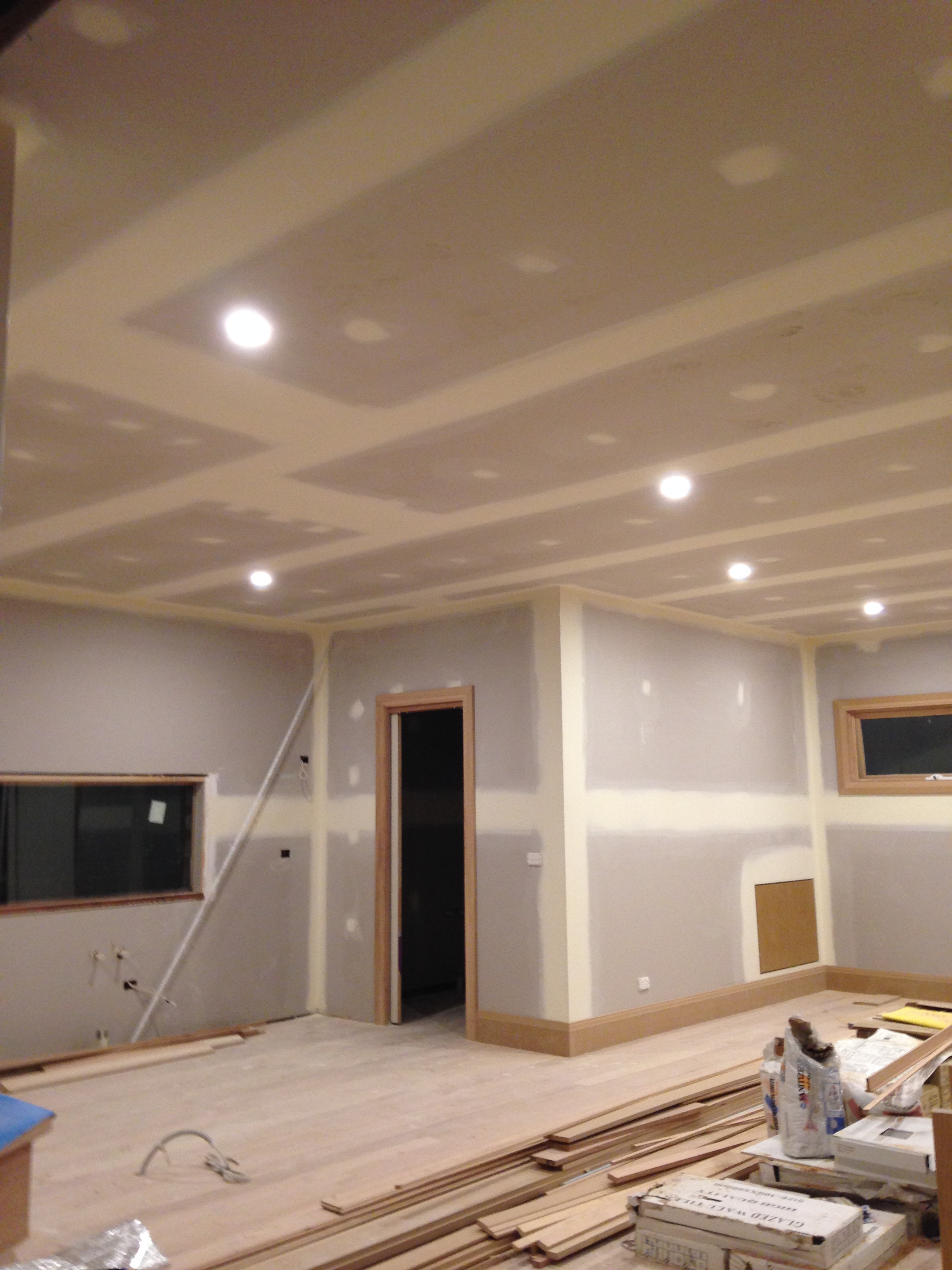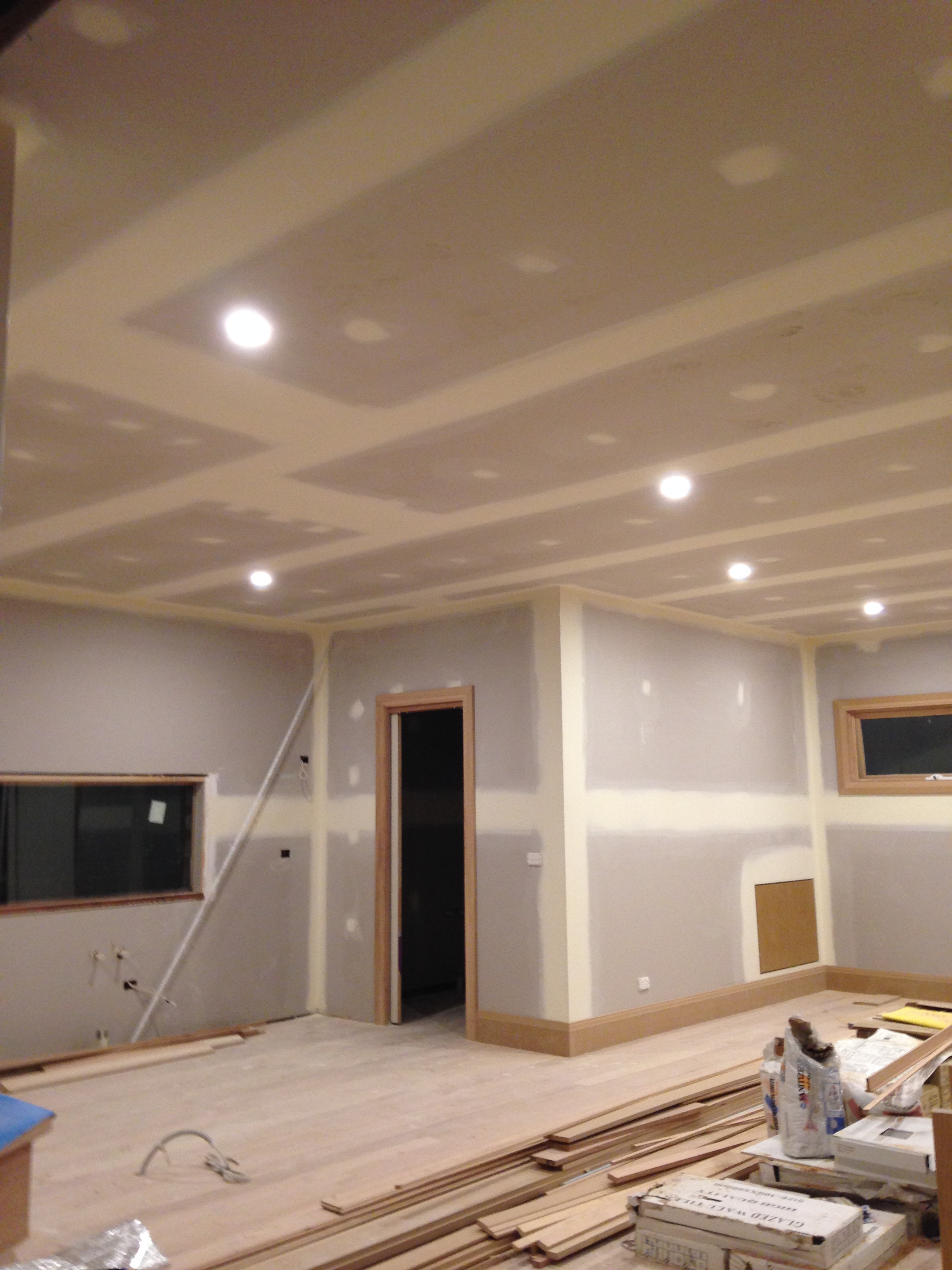 We decided to custom design this beautiful patterned rug with Designer Rugs. As it is the formal living area with a fireplace, we decided to cosy it up by contrasting the vibrant wine colour with silky gold highlights. As it is such a striking piece, we toned down the art on the walls with black & white prints by Designer Boys.
The space is then grounded with a custom made sofa from Sofas Direct and the sensational Fred coffee table by Jardan with a glass top to showcase the rug.
DINING/KITCHEN
Our client wanted to create a fresh, modern home focusing on good craftsmanship. Therefore we enlisted Michael's talents from Michael Hayes Furniture to custom make the american oak Dining Table. The wedge leg's are a showstopper!
We contrasted the black caesarstone bench top with 3 counter stools from Arthur G in a hard wearing tan leather to add warmth and to really make this kitchen pop.
CONSOLE
As a major thoroughfare for our clients, we decided to add a console table from Globe West as a handy spot to leave keys and notes for the family. To add a pop of colour, we enlisted the talented Pete Cromer and framed his Pardalot print. Our clients love this piece and so do we!
To style the console, we added fresh greenery and plant stands from Ivy Muse and also a candle holder from Norsu Interiors. The final touches do make a huge difference to a space especially greenery! 2017 Pantone Colour of the Year - I hear ya!
FAMILY LIVING ROOM
With the clients new found space, we set out to create the ultimate family afternoon spot.
We decided to focus our colour in the art for this room, therefore here we have featured a stunning piece by Stefan Gevers from Forman Picture Framing (love this shop!). The space is then grounded with a contemporary shaggy rug from The Rug Collection because why not!
We styled this space very simply with pieces from Ivy Muse and Norsu to create an easy to manage living room where you feel invited and welcomed to sit back and enjoy time with friends and family.
Want to know more about this home? Get in touch today!
Photography by Suzi Appel Photography.